The Kitching Papers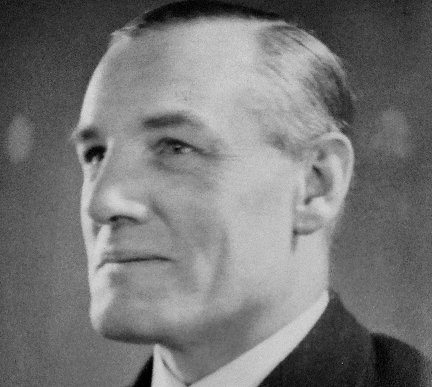 Background:
G. C. Kitching was the first person to publish an extended series of fully referenced papers on the history of St Helena. Appointed as the island's Government Secretary in 1932, he researched the island's history over the next six years. Unusually for an island-based researcher, he not only sourced his information from local sources but also through correspondence with a number of other academic sources and authorities around the world.

Access to Kitching's published work has been limited because he restricted himself to copyright-protected academic publications, some of which are relatively hard to find and obscure. Happily, copyright ended in June 2020 on the 70th anniversary of his death, and this has allowed Friends of St Helena to republish seven of his most important papers on St Helena. Inevitably, some of his text has become outdated, an obvious example being his Motor Route Guide for visitors in the Handbook and Gazetteer which describes the island as it was in the 1930s. Little of this affects his historical research, some papers such as his history of the St Helena Regiments published in 1947 still standing as the standard source of information on the subject.

A significant part of Philip Gosse's "standard history" of St Helena was based on Kitching's research, and this was acknowledged both in the book's dedication to Kitching and by Gosse's statement that he had made full use of Kitching's "writings on the subject". It is much to be regretted that Gosse failed to follow Kitching's good example, both in terms of factually presenting the history without embellishment and of always quoting his information sources.

In some respects, Kitching was well ahead of other historians who were writing about St Helena's history in the first half of the twentieth century. There are several examples, perhaps the most important being his treatment of the island's discovery where he cast doubt on the traditional date of 21 May and suggested the feast-day of the Holy Cross on 3 May was more persuasive.

Biography:
Geoffrey Charles Kitching was the youngest of five children. He was born in 1892 at Scarborough to John Stamper Kitching and Mary Helena Kitching née Taylor. After education at Oundle School he enrolled as an undergraduate at Cambridge University but never graduated because of the outbreak of war in 1914. He signed up with the 5th London Regiment (London Rifle Brigade) as Cadet Company Serjeant Major. During the war he was successively promoted to Second Lieutenant, Lieutenant and Captain, first serving in Iraq and then on the Western Front. He was reported missing on 24 March 1918 and remained a prisoner of war until his repatriation on 25 December 1918. After the war, he continued to serve as a Captain in the 5th London Regiment and married Kathleen Helen Dalton in 1927.
Kitching resigned from the army in 1928 and that same year he worked as Administrative Inspector at the Ministry of Interior, Iraq. Here, he was awarded the Order of Rafidain by the king of Iraq. In 1931, he was further awarded an OBE.

He was appointed Government Secretary within the St Helena government on the 13th October 1932 and acted as Acting Governor when Governor Sir Spencer Davis left the island on 22 December 1935. Here he began to research the history of St Helena. He is believed to have worked for six years in the island government, finally leaving in 1938.

During the Second World War, Kitching worked as a civil servant at Lusaka in Northern Rhodesia. Returning to the UK in 1947, he continued to publish historic papers on the subject of St Helena whilst living at Greenham, Newbury where he died in June 1950.